News & Insights
Longpoint Buys West Miami Retail Plaza for $49M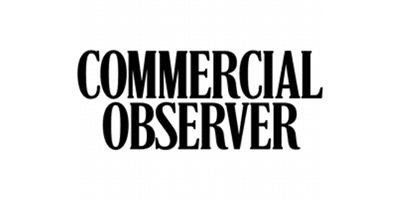 Commercial Observer
Longpoint Realty Partners Buys West Miami Retail Plaza for $49M
Fresco y Más-anchored plaza fits Longpoint's specialty grocery strategy
By Chava Gourarie
October 23, 2023
Longpoint Realty Partners has purchased Trail Plaza, a grocery-anchored retail center in West Miami, for $49.2 million from MetLife Investment Management, brokers for the deal announced.
The 181,448-square-foot retail plaza spans 17 acres at the intersection of SW 8th Street and SW 67th Avenue, just across from a Walmart Supercenter.
The property is 99 percent leased and anchored by a Fresco y Más grocery store at 948 SW 67th Avenue, with other tenants including Walgreens, hardware store Harbor Freight Tools and Party Depot. Additionally, the center includes five stand-alone retail spots home to restaurant chains such as Arby's, Wendy's and Taco Bell.
The asset fits into Longpoint's strategy of buying assets anchored by specialty supermarkets that serve the surrounding community. "We have a dedicated investment vehicle focused on buying specialty grocer assets," said Dwight Angelini, managing and founding partner of Longpoint.
The firm also owns the Sedano's-anchored El Paraiso retail center in Hialeah, and a Presidente-anchored retail center in Orlando, both of which it purchased last year. All three supermarkets serve the majority Hispanic communities where they're located.
"Our job is to find these centers and make them culturally relevant," said Angelini, who grew up in Argentina. "Our job is to create a place that has the right merchandising mix, where the community can gather, where they have the services and the food that's for them, where it's literally built for them."
Boston-based Longpoint purchased the property in an all-cash transaction. And while there are no immediate plans for development, the expansive property is in a dense infill area south of Miami International Airport, suggesting some repositioning potential, per the brokers, and confirmed by Angelini.
"We believe the property has significant long-term upside in below-market rents and potential outparcel sales plus long-term land bank potential," CBRE's Casey Rosen, who represented the seller alongside Dennis Carson, said in a statement.
The seller was an entity associated with the investment arm of Metropolitan Life Insurance Company, which acquired the property back in the '90s, through a merger with New England Mutual Life Insurance. The latter bought the property shortly after it was built in 1990, according to property records.
MetLIfe did not immediately respond to requests for comment.